April 6th, 2011
"Walking is man's best medicine."
Hippocrates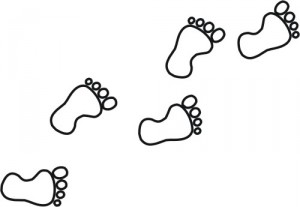 Have you gone for your walk today?
Why Start Walking?

It's more than a program. It's a movement…

Heart disease is this country's No.1 killer, but by exercising for as little as 30 minutes each day you can reduce your risk. That's what the Start! Movement is all about: Walk more. Eat better. Live a longer, healthier life.

The Benefits of Walking

Walking Toward a Healthier You …

There are countless physical activities out there, but walking has the lowest dropout rate of them all! It's the simplest positive change you can make to effectively improve your heart health.

Research has shown that the benefits of walking and moderate physical activity for at least 30 minutes a day can help you:

Reduce the risk of coronary heart disease
Improve blood pressure and blood sugar levels
Improve blood lipid profile
Maintain body weight and lower the risk of obesity
Enhance mental well being
Reduce the risk of osteoporosis
Reduce the risk of breast and colon cancer
Reduce the risk of non-insulin dependent (type 2) diabetes

There really are so many benefits for such a simple activity!

Countless people across the country are jumping on board. Join them in the Start! Movement, get walking and start taking a more active role in your health!

The American Heart Association has designated Start! Walking Paths across the nation. You can find the signs in parks, around downtown, in shopping malls, airports and more.

Discover your local path and get on the road to good health!
Download your FREE copy of my eBook: The 5 Tenets of Permanent Weight Loss
Categories: Announcements, Exercise, Fitness, Health & Wellness, Lifestyle Change, Motivation, Weight Loss