February 28th, 2011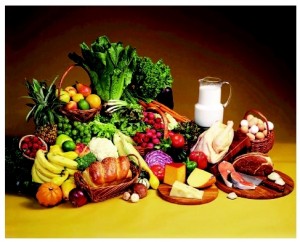 The results of a recent study conducted by the National Institutes of Health (NIH) in collaboration with the American Association of Retired People (AARP), suggest that, "Dietary fiber may reduce the risk of death from cardiovascular, infectious and respiratory diseases…."
But, according to Katherine Tallmadge, MA, RD, and author of the book Diet Simple, this may not mean what you THINK it means!
Should you be looking for foods in your supermarket that exclaim in bright letters "HIGH FIBER?" Probably NOT!

The term "HIGH FIBER DIET" when describing an eating pattern which benefits your health, is more accurately described as "A DIET HIGH IN FOODS WHICH ARE NATURALLY FIBER-RICH."

What's the difference?

Katherine Tallmadge.com
Download your FREE copy of my eBook: The 5 Tenets of Permanent Weight Loss and get started on a new you for the New Year!
Categories: Diet & Nutrition, Health & Wellness, Lifestyle Change, Weight Loss