February 16th, 2011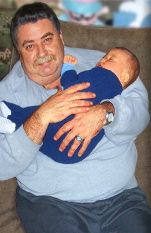 Learn How Bill Botcher Lost 110 Pounds and How His Weight Loss Success Has Changed His Life.
What was really killing me: At 55 years old, I smoked, was overweight (235 pounds), suffered from sleep apnea, and had high blood pressure (150/100), high cholesterol (250), and type 2 diabetes. My eyesight was declining, and I generally did not feel well.
My wake-up call: Hearing the emergency room doctors say, "With your blood sugar level, we're amazed that you're not in a coma — or dead!" That was in March 2008, when I was hospitalized with a blood sugar level of 1247 (normal levels are between 70 and 150 milligrams). The hospitalization and subsequent diabetes diagnosis scared me into making major life changes.
What I changed: Everything!
I quit smoking.
I stopped eating cake, cookies, and fast food.
I added fruit, vegetables, whole wheat, and lean protein to my diet.
I started exercising daily at the gym, using the elliptical and doing some weight training (if I don't make it to the gym, I walk for an hour).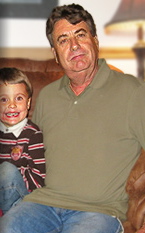 How my life has changed: Since taking control of my health, I've lost weight (current weight: 152 pounds) and conquered my sleep apnea, so I no longer need to use a machine while I sleep. I've been taken off of my blood pressure medication and am almost free of my cholesterol medication. My eyesight has greatly improved because my diabetes is under control, and I've been taken off all insulin.
What keeps me motivated and on track: My grandchild. I want to be around for a while and watch him grow up.
What I really love about the new me: People usually think I am younger than I am. [I've lost 110 pounds] and have abs and the whole bit. Don't have a gray hair in my head!
Originally posted on Real Age.com
Download your FREE copy of my eBook: The 5 Tenets of Permanent Weight Loss and get started on a new you for the New Year!
Categories: Diet & Nutrition, Exercise, Health & Wellness, Lifestyle Change, Motivation, Success Stories, Weight Loss