July 5th, 2010
I don't watch a lot of T.V., but even I must admit that when I do turn the television on, it's really hard not to at least peek at some of the reality T.V. shows that are available on any night of the week, at all hours of the day, and on practically every channel if not at least on every other channel.
The skeptic in me usually wins out and moves on before I've wasted too many brain cells watching something that doesn't resemble my reality, and in many cases even isn't real.
But, just in case you've given some of these reality T.V. shows the benefit of the doubt, you might want to read the following story…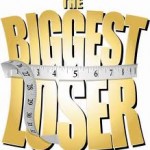 Does 'The Biggest Loser' Promote Unhealthy Weight Loss? Contestants Speak Out
'The Biggest Loser,' NBC's popular weight loss reality program, has come under fire in the past several months for its weight loss practices. In November, season 1 contestant Ryan C. Benson revealed to the New York Times that he had lost weight by fasting and dehydrating, pushing himself to the point where he was urinating blood.
More recently, season 3′s Kai Hibbard has been talking about gaining back 70 of the 118 pounds she lost on the show, and how the pressures of the show forced her into a mentality where a cup of coffee was considered a full meal.
But not all former contestants blame the show. TV Squad spoke to two season 1′s Kelly MacFarland and Andrea Baptiste, who stressed that 'The Biggest Loser' is a reality show — and that viewers should keep in mind that the show is entertainment, first and foremost.
"Anything you see on television, you can't take it that seriously," MacFarland told us. "It's television."
MacFarland started the show at 223 pound and finished at 152. She considers the main job of the show to help her get her weight down to a level where she could manage it herself. For her, it was a choice between weight loss surgery and the show, and she chose the show.
"That's the job of the show, is losing weight," she said. "There's no couch, there's no [psychiatrist]. It's not there to talk about what's going on in your head. You have to kind of go into it knowing, I'm going to physically change my body, and I may feel inspired when I leave, but if I had any sort of psychological reason why I ate or I overate or I under-ate or whatever, that's not going to be remedied."
The main problem with the show is its unrealistic timeline. An audience might see someone lose 20 or 30 pounds on an episode and think it happened in one week, since the last episode. But that weight loss could represent two weeks or more of work and diet.
MacFarland and Baptiste say neither of them lost more the eight or nine pounds in a single week. And that's after working out eight to twelve hours a day. Which makes it a near certainty that people will gain some weight back after leaving the show.
"Do I work out eight hours a day? No. You can't do that in the real world," said MacFarland, noting that she has gained back anywhere from 10 to 20 pounds since the show, and struggled to keep it off. "So if you leave 'Biggest Loser' and you go home and you gain weight, it's because you can't sustain that lifestyle."
Baptiste echoed that sentiment. She started the show at 215 pound and got down to 155, but notes that she was working roughly 12 hours a day exercising, something she could never replicate outside of 'The Biggest Loser.' She, too, has gained back a small amount of weight.
"It's certainly not easy because, the funny thing about reality TV is that it's not reality," she said. "In that environment, it's very easy to maintain because that's all you do. But when I'm living in the real world and going to work, I can't exercise for several hours a day. I'm lucky to get in an hour a day."
Baptiste went into 'The Biggest Loser' having worked as an exercise physiologist for roughly eight years. She said she didn't see anything happening on the show she considered dangerous or unhealthy, like working out in plastic wrap or taking dangerous supplements. But she was also careful to note that she only knew of her personal experience working with Bob Harper, one of the trainers on the show.
"He really worked with us to have well-balanced meals, so we had proteins, starch, vegetables, and eating healthy, clean food," she said. "So that's what we practiced on eating." She added, "Bob made sure we were constantly hydrated and worked out in optimal conditions as could possibly be for the environment that we were in."
MacFarland, a comedian and writer, sometimes speaks to groups about wellness. And she said gaining back weight can have a psychological impact. "When I'm up 20 pounds and I'm talking about my experience on 'The Biggest Loser,' it definitely messes with your head," she said. "And then I have to struggle to take that 20 pounds off to make myself feel better about myself and to feel more healthy."
MacFarland and Baptiste both said they've seen useful tips on the show for diet and exercise, but admit they haven't watched it much since their season was over. And they will both tell you to take what you see on 'The Biggest Loser' with a grain of salt.
"I guess the only thing I would say is that you're on a reality show," said MacFarland. "I think that's what people keep forgetting, is that it's a reality show, so any time you mix a contest and weight loss, it's probably going to be a little dicey."
By Nick Zaino
Originally posted on TV Squad
Related post: Is It Real or Is It…
Down load your FREE copy of my eBook: The 5 Tenets of Permanent Weight Loss
Categories: Diet & Nutrition, Exercise, Fitness, Health & Wellness, Weight Loss